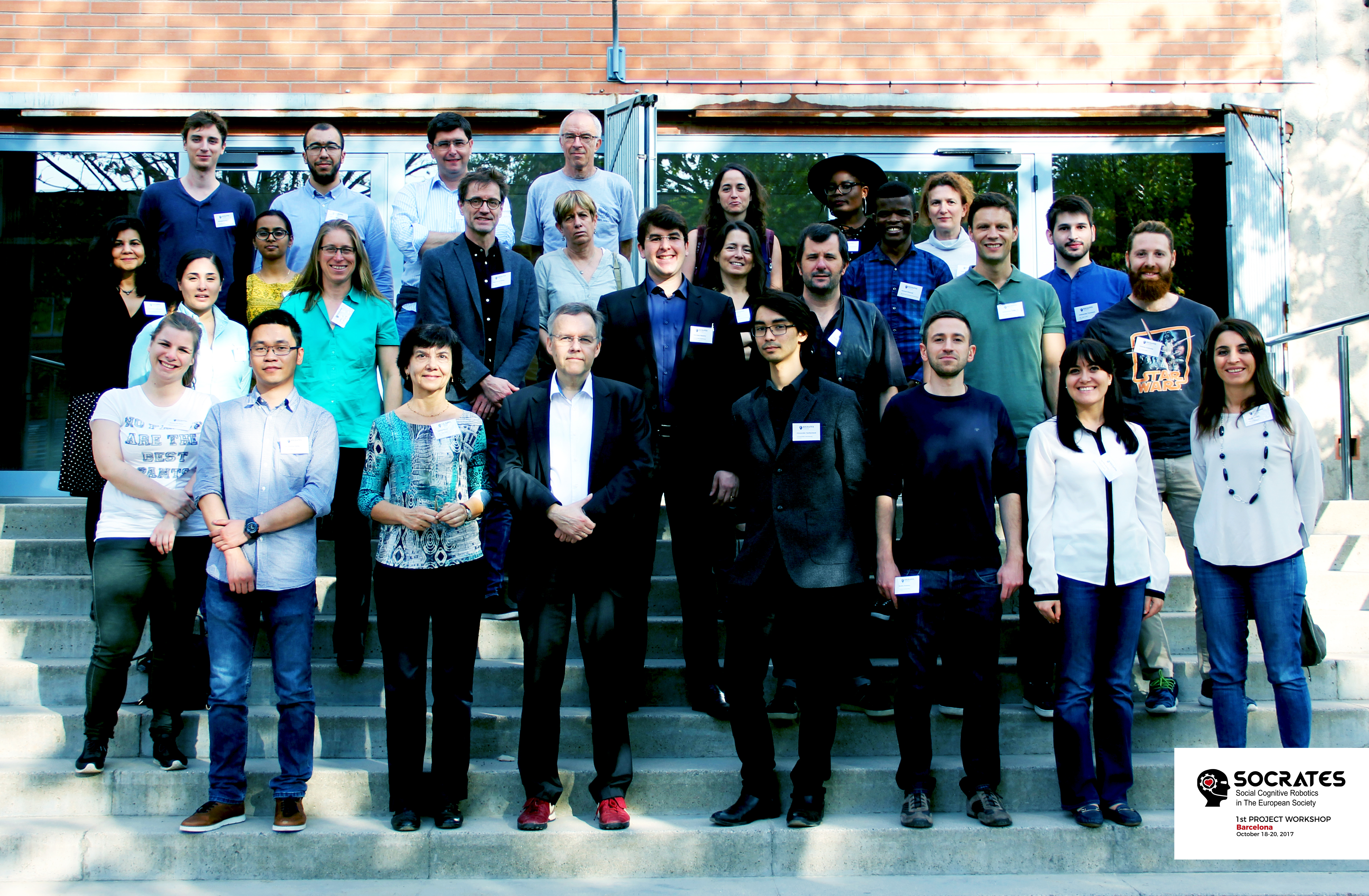 SOCRATES
SOCRATES is a training program for 15 PhD students, created to develop the field of Social Robotics with an application focus on Robotics in Eldercare. The heart and soul of SOCRATES is our 15 PhD students! To support them and their training, a consortium comprising seven universities/research institutes
, three industrial partners, two end-user oriented partners, and three business oriented organizations has been formed. More information in the ABOUT menu above.
If you are looking for the ETN for the Sustainable, zero-waste valorisation of critical-metal- containing industrial process residues, Project 721385, click here
Latest news

Recruitment of 15 PhD students!  Print it and put it up! SOCRATES RECRUITMENT POSTER

We are looking for 15 PhD students! More about it HERE!
Previous
Next